This a GREAT response to the Daily Beast's publication on the '13 Most Useless College Majors'
"So there's real-world, practical virtue in living modestly, "uselessly", and taking your pleasure from the thoughts and ideas you acquired in getting your "useless" degree in art or poetry or philosophy. The world will not be a better place when more people have more money and stuff. It can ONLY be better when more people have better thoughts."
I am so excited and honored to be interning, at a place with such a rich his-tory on the defining of contemporary art and discovering of some of the leading artists in the world. I am truly humbled and immensely surprised that I would have such a wonderful opportunity!
welcome summer!
Architect: Zaha Hadid: 
first Iraqi female architect, and leading contemporary architect.   
Today I am blogging the work of one of my professors he has really affected the way in which I create, see, and understand work and for all these things I am grateful. Here is his work, and the reason I wanted him as a professor. 
Enjoy:
Lovely Followers,
Here is some of my work, you may have already seen this but I am sharing about:
This was at one show, it is a mixed media installation, video and fiber.
and here are two photographs at Starbucks:
:)
This man.
Brilliant, musician.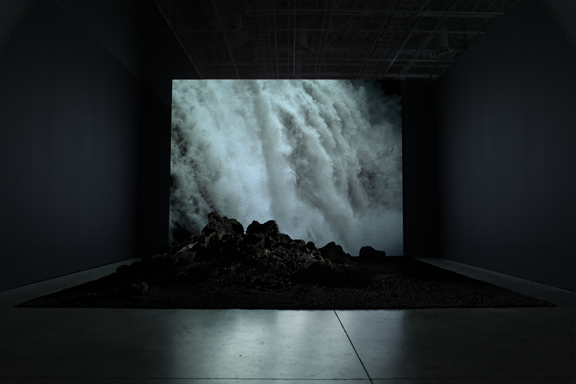 "To a large extent, my work explores the concept of the feeling of the sublime. Spending time, in the middle of the Atacama desert, or in the arctic tundra, I am confronted with the realization that nothing out there wants me to live. Being assailed by that which seems to endanger my survival, I have an experience of all limits. Schopenhauer described the fullest feeling of the sublime as an experience of the immensity of the Universe's extent or duration, while Lyotard argues that the sublime expresses the edge of our conceptual powers and reveals the multiplicity and instability of the post modern world." - Rebeca Mendez